World river day observed in Rajshahi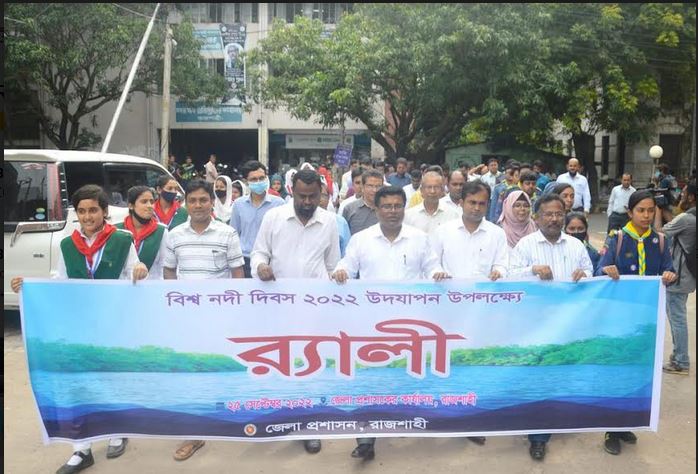 RAJSHAHI, Sept 26, 2022 (BSS)- World River Day-2022 was observed here yesterday with the call for protecting ecological balance and biodiversity from further degradation through conserving the rivers.
In observance of the day, the district administration organized a rally at its premises followed by a discussion meeting at its conference hall highlighting the significance of conserving rivers.
Deputy Commissioner (DC) Abdul Jalil addressed the discussion as the chief guest, while Additional Deputy Commissioner Shariful Haque was in the chair.
Executive Engineer of Bangladesh Water Development Board Shafiqul Islam, District Relief and Rehabilitation Officer Shalah Uddin Al Wadud, Paba Upazila Nirbahi Officer Lasmi Chakma and local unit general secretary of Bangladesh Paribesh Andalan Jamat Khan also spoke.
DC Abdul Jalil said the rivers are losing their previous shape gradually due to various reasons, including illegal embouchement and occupation.
To mitigate the problem, there is a need of creating awareness among the public in general side by side with administrative measures, he added.
On behalf of the district administration, various time-fitting steps, including recovering rivers from illegal occupation, eviction of unauthorized infrastructures on rivers, removing wastes and undertaking projects to restoration of dried rivers were adopted, he added.