Two killed in Rangamati road accident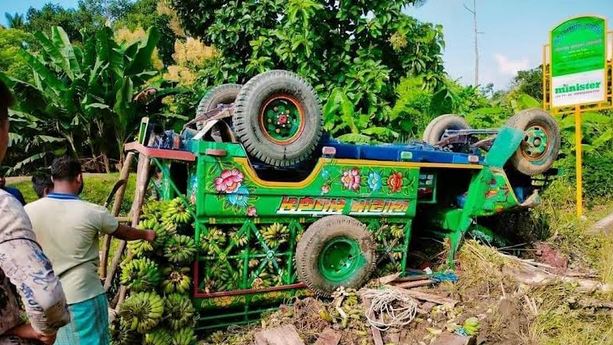 RANGAMATI, Aug 17, 2022 (BSS)- Two people were killed after a jeep fell into a roadside ditch in Nangalmara area in Baghaichhari upazila of the district today.
The deceased were identified as Elias Ali, 45, resident of Korengatoli area and Ananta Tripura, 40, resident Machalong area of Sajek in the upazila.
The accident occurred when the driver of a Baghaihat-bound banana-loaded vehicle from Machalong market lost control over the steering in the area around 7.30am and fell into the roadside ditch, leaving two people dead on the spot, officer-in-Charge (OC) of Sajek Police Station Nurul Haque told BSS.
The bodies were recovered from the spot, the OC added.
The driver of the vehicle managed to flee the scene, OC said.