RCC on top in birth-death registration performance in the country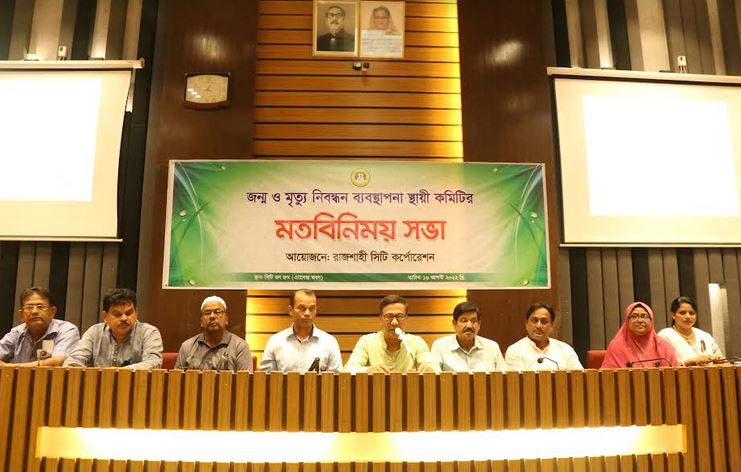 RAJSHAHI, August 16, 2022 (BSS) – The Rajshahi City Corporation (RCC) has clinched the top position in birth and death registration performance across the country this year.
It has also attained an epoch-making success in providing health services and is determined to maintain the success in the years to come.
RCC Panel Mayor Shariful Islam Babu said this while addressing a view-sharing meeting of RCC's standing committee on birth and death registration management as chief guest. The city corporation organized the function at its conference hall here today.
With RCC Secretary Moshiur Rahman in the chair, the meeting was addressed, among others, by ward councilors Rajab Ali, Abdus Sobhan, Muhammad Kamruzzaman, Anwarul Amin and Muhammad Nuruzzaman, Chief Health Officer Dr Anjuman Ara Begum and Birth and Death Registration Officer Nazma Khatun.
Sharif Babu called for upholding the city corporation's successes through performing duties with utmost sincerity and honesty.
He opined that collective efforts of all concerned have become an urgent need to ensure hundred percent birth and death registration as the government is very much attentive to this end. All the local government institutions, including city corporations, pourashavas and union parishads, should play vital role in this regard, he observed.
Panel Mayor Babu said birth registration certificates are used in admission to school, marriage, getting passports, making national identity cards, driving license and land registration to ensure transparency.
So, hundred percent birth registrations have become important at present, he added.