National Mourning Day observed in Jamalpur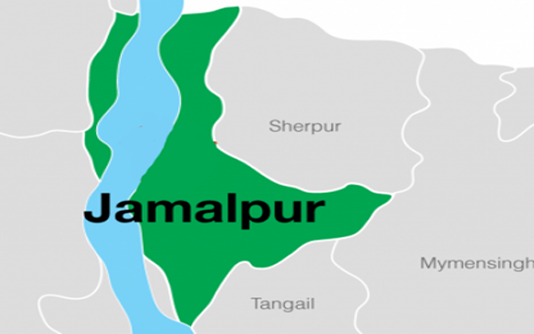 JAMALPUR, Aug 15, 2022 (BSS) – The National Mourning Day and 47th martyrdom anniversary of Father of the Nation Bangabandhu Sheikh Mujibur Rahman was observed in the district in a befitting manner today.
District Administration, District Awami League, various institutions and social and cultural organizations took out elaborate programmes to observe the day.

The day's programmes began with the hoisting of the national flag and black flag at half-mast, placing wreaths at the portrait of Bangabandhu, mourning processions, offering special prayers and holding discussion meetings.
At mourning, people from all walk of lives paid homage to the martyrs of 15 August by placing floral wreaths at the portrait of Bangabandhu Sheikh Mujibur Rahman at Zilla Parishad premises in the town.
Lawmaker Engineer Md Mozaffar Hossain first paid homage and it was followed by District Administration, Zilla Parishad, Police administration, Jamalpur municipality, government and non-government organisations, District Awami League, Freedom fighters, Jamalpur press club and various social and cultural organizations.

A discussion meeting was held at Awami League office in the town with AL leader GS Mizanur Rahman in the chair. President, District AL, Advocate Mohammad Baki Billah, Secretary, Faruk Ahammed Chowdhury and Engineer Mozaffar Hossain, MP, spoke at the meeting, among others. The meeting was followed by a Doa Mahfil.
Besides, AL and its front organisations arranged distribution of cocked food among the people in various spots in the district.
the historic 7th March speech of Bangabandhu was played in various spots in the district.
Milad and Doa Mahfil were also held at Jamalpur Kachari Shahi Jame mosque and Jamalpur Sadar Upazila model mosque in the town.