National Mourning Day being observed in Satkhira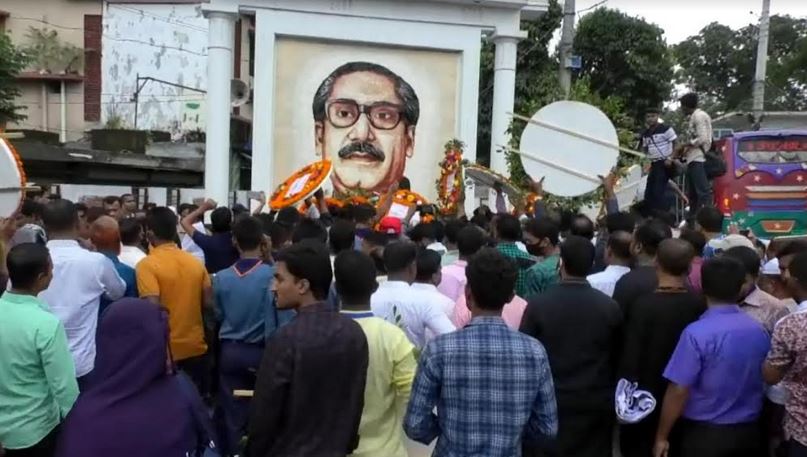 SATKHIRA, Aug 15, 2022 (BSS) - The National Mourning Day and 47th martyrdom anniversary of Father of the Nation Bangabandhu Sheikh Mujibur Rahman is being observed in the district with due dignity.
Marking the day, an elaborate programme is being held on the National Mourning Day. The programme includes hoisting of national flag half-mast, raising black flags, wearing black badges, placing wreaths, discussion, recitation from holy Quran, Qurankhwani and special Doa mahfil.
On the occasion of the day, Satkhira district Awami League, district administration and district police, various political parties, socio-cultural organizations and people from all walks of life placed floral wreaths at Bangabandhu's mural in the city this morning.
Deputy Commissioner (DC) Mohammad Humayun Kabir, Superintendent of Police Mohammad Mostafizur Rahman and other high-ranking officials and employees of the administration were also present.
A discussion was held at Shilpakala Academy at 11 am. Deputy Commissioner Mohammad Humayun Kabir presided over the function.
Superintendent of Police Mohammad Mostafizur Rahman, Acting President of District Awami League AK Fazlul Haque, General Secretary and Zila Parishad Administrator Md Nazrul Islam, among others, spoke on the occasion.
Marking the day, District Awami League and its front organisations are observing the day through different programmes.