Cheques distributed among youths in Natore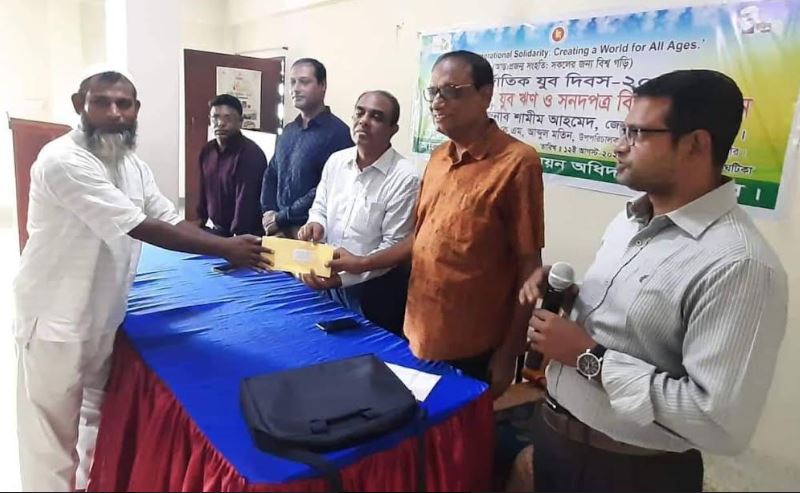 NATORE, August 12, 2022 (BSS)- Loan cheques worth of Taka two lakh were
distributed among the youths in the district today on the occasion of The
International Youth Day-2022.
The day was observed in the district in a befitting manner through various
programmes. The theme of the International Youth Day-2022 is
"Intergenerational solidarity: Creating a world for all ages".
On the occasion, a discussion was held at the Department of Youth Development
District Office.
Additional Deputy Commissioner (Education & ICT) Noor Ahmed Masum addressed
the function as the chief guest with Deputy Director of the Department of
Youth Development District Office KM Abdul Matin in the chair.
International Youth Day is commemorated every year on 12 August. In 1999, the
day was celebrated for the first time following the recommendation of the
United Nations General Assembly.
The programme was inaugurated by giving a cheque of Taka one lakh to two
youths.
KM Abdul Matin said amounting of Taka three crore will be distributed as loan
in the district in phases during the current financial year to create more
employment opportunities.