Nation always remember Sheikh Kamal's contribution in sports, cultural arena:  Khaleque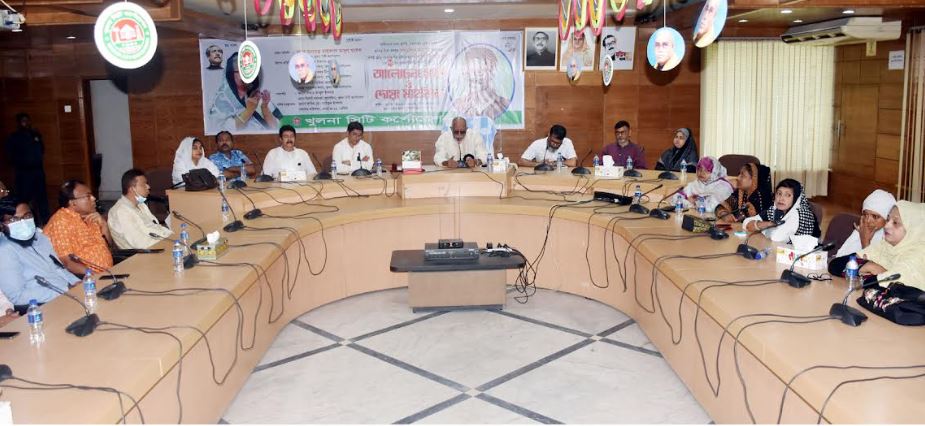 KHULNA, August 5, 2022 (BSS) - Mayor of Khulna City Corporation (KCC)
Talukder Abdul Khaleque today said nation will remember the contribution of
Sheikh Kamal, the eldest son of Father of the Nation Bangabandhu Sheikh
Mujibur Rahman, in the country's sports and cultural arena.
"An organiser of the Liberation War, also a veteran freedom fighter Captain
Sheikh Kamal devoted his life for establishing modern football, cricket,
basketball, tennis as well as engaged himself with practice of music, acting,
debate and extempore speech until his assassination," he said while speaking
as the chief guest marking the 73rd birth anniversary of Sheikh Kamal
organised by Khulna District Administration at the DC's conference room.
Khulna Divisional Commissioner Md Zillur Rahman Chowdhury, Administrator of
Khulna Zila Parishad Sheikh Harun-ur Rashid, Superintendent of Khulna
district Police Md Mahbub Hossain and General Secretary of city unit Awami
League Babul Rana addressed as special guests with DC Md Moniruzzaman
Talukder in the chair.
Former Commander of City unit Muktijoddha Command Council FF Alamgir Kabir
and former President of Khulna Press Club S M Zahid Hossain addressed the
discussion meeting while Additional Deputy Commissioner (General) SM Sadekur
Rahman delivering the welcome speech.
Sheikh Kamal was a very familiar cultural personality and sports organiser in
the arena of sports and drama at Dhaka University campus, he said.
Mayor also paid tributes to the valiant freedom fighter and August 15, 1975
carnage martyr Captain Sheikh Kamal on his birth anniversary by placing
wreath at his portrait.
A doa mahfil was also held seeking divine blessings and eternal peace for the
departed soul of Sheikh Kamal and his other family members.
Later, the Mayor distributed sapling of different tree plants among players
of different sports club at the collectorate building ground.
Meanwhile, Khulna City Corporation (KCC), City and District Unit Awami League
have observed various programmes for marking the day.
Leaders and activists of Awami League paid tributes at the portrait of Sheikh
Kamal at the party office followed by a discussion meeting and doa mahfil.