78 families of govt staff get grants in Rajshahi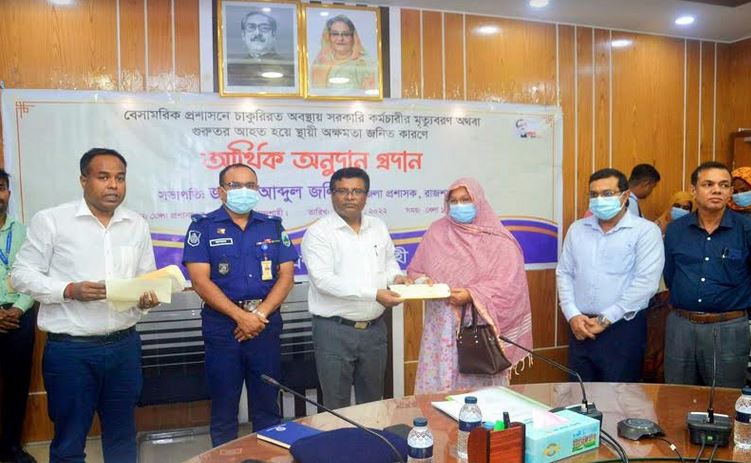 RAJSHAHI, July 6, 2022 (BSS) - Family members of 78 government staff, who either died or become physically disabled, were given Taka 6.16 crore as grants aimed at mitigating their financial constraints.

District administration distributed bank cheques of the grants among the family members at its conference hall today (Wednesday).

Each of the deceased family members was given Taka 8 lakh, while Taka four lakh for each of the family members who are physically impaired.

Deputy Commissioner Abdul Jalil accompanied by Additional Deputy Commissioner Kolyan Chowdhury, Civil Surgeon Dr Abu Sayeed Faruque, Additional Superintendent of Police Ashraful Alam and District Primary Education Officer Abdus Salam handed over the cheques formally.
Abdul Jalil expected that the financial support will benefit the affected families in terms of mitigating their constraints.