Prime accused of UP member gang rape case landed to jail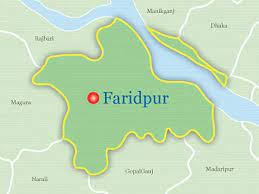 FARIDPUR, July 4, 2022 (BSS)-A court here today ordered to send Mahabub Alam, the prime accused of Union Parishad (UP) member gang rape case, to jail.
Md.Shafiqul Islam, Judicial Magistrate of Court -7 passed the order after Sub Inspector Md Akkas Ali Sheikh of Boalmari Police Station produced him before the court.
Abdul Wahab, Officer-in-Charge (OC) of Boalmari Police Station and also the Investigation Officer (IO) of the case said the prime accused Mahbub Alam was produced before the court for recording his confessional statement under section 164 of the Criminal Procedure Code (CrPC). After hearing and recording the statement of Mahabub Alam, the magistrate ordered to send him to jail.
Accused Mahabub, 35, a microbus driver, was arrested on Sunday evening following a rape case filed by a female UP member for reserved seat of Buraich Union under Alfadanga Upazila of the district, police said.
The case statement said, the female UP member of Folia village of Alfadanga Upazila was returning to her house after visiting a bride's house of Gunbaha village of Boalmari Upazila on Sunday evening.
On the way, the female member asked some pedestrians to help her as she could not find the way for her home.
Assuring help for her, Mahabub Alam , a resident of Roypur village and his accomplices took her to a tranquil place of the field and raped repeatedly. Later, the rapists abandoned her in the field and left the area.
With the help of other people, the victim UP member returned to her house.
Later the victim filed a case in this regard yesterday with Boalmari Police Station mentioning Mahabub Alam as main culprit and others.