33 die of Covid-19, 981 infected in Khulna division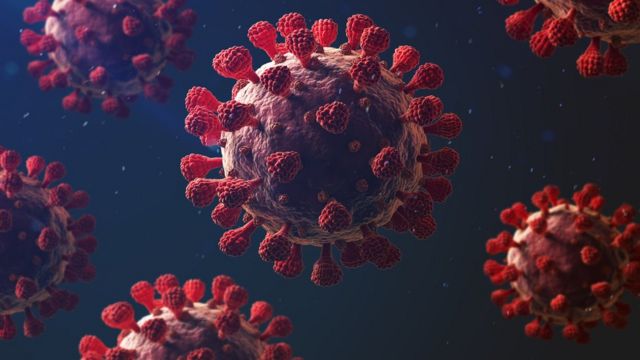 KHULNA, July 21, 2021 (BSS) – A number of 33 persons died of Covid-19 and 981 more people have tested positive for the deadly virus in the last 24-hour till this morning in the division.
The death toll from the virus reached 2,023 after 33 fatalities were reported in nine districts of the division during the time, said Dr Jashim Uddin Howlader, divisional director of health.
The total fatalities included the highest 534 in Khulna, 442 in Kushtia, 291 in Jashore, 175 in Jhenaidah, 146 in Chuadanga, 113 in Bagerhat, 109 in Meherpur 83 in Narail, 82 in Satkhira, and 48 in Magura district, he said.
Among the new 33 deaths, nine are in Kushtia, seven each in Khulna and Jhenaidah, four in Meherpur, three in Jashore, two in Narail and one in Bagerhat district in the division.
A total of 981more people have tested positive for Covid-19 in all 10 districts of the division, climbing the number of infected patients to 84,961.
"Among the infected people, 57,372 have, so far, been cured from lethal virus with 1,018 new recoveries found this morning," said Dr Jashim, adding that a total of 11,449 infected patients are now undergoing treatment at different designated hospitals here.
Besides, all the positive cases for Covid-19 have, so far, been brought under necessary treatment while 92,379 were kept in isolation units of different hospitals for institutional supervision. Of them, 89,138 have been released so far.
On the other hand, 135 more have been sent to home and institutional quarantine afresh while 211 others were released from isolation during the last 24 hours till 8.00 am today.
Of the total new positive cases, the highest 202 were detected in Kushtia, followed by 172 in Khulna, 166 in Jhenaidah, 157 in Jashore, 83 in Magura, 61 in Meherpur, 49 in Chuadanga, 41 in Satkhira, 34 in Bagerhat, and 16 in Narail district.

The covid patients are now stands at 21,884 in Khulna, 17,535 in Jashore, 12,793 in Kushtia, 6,742 in Jhenaidah, 5,563 in Chuadanga 5,482 in Bagerhat, , 5,146 in Satkhira, 3,796 in Narail, 3,329 in Meherpur and 2,691 in Magura district in the division.