Social forestry programme aids 4,150 Rajshahi grassroots people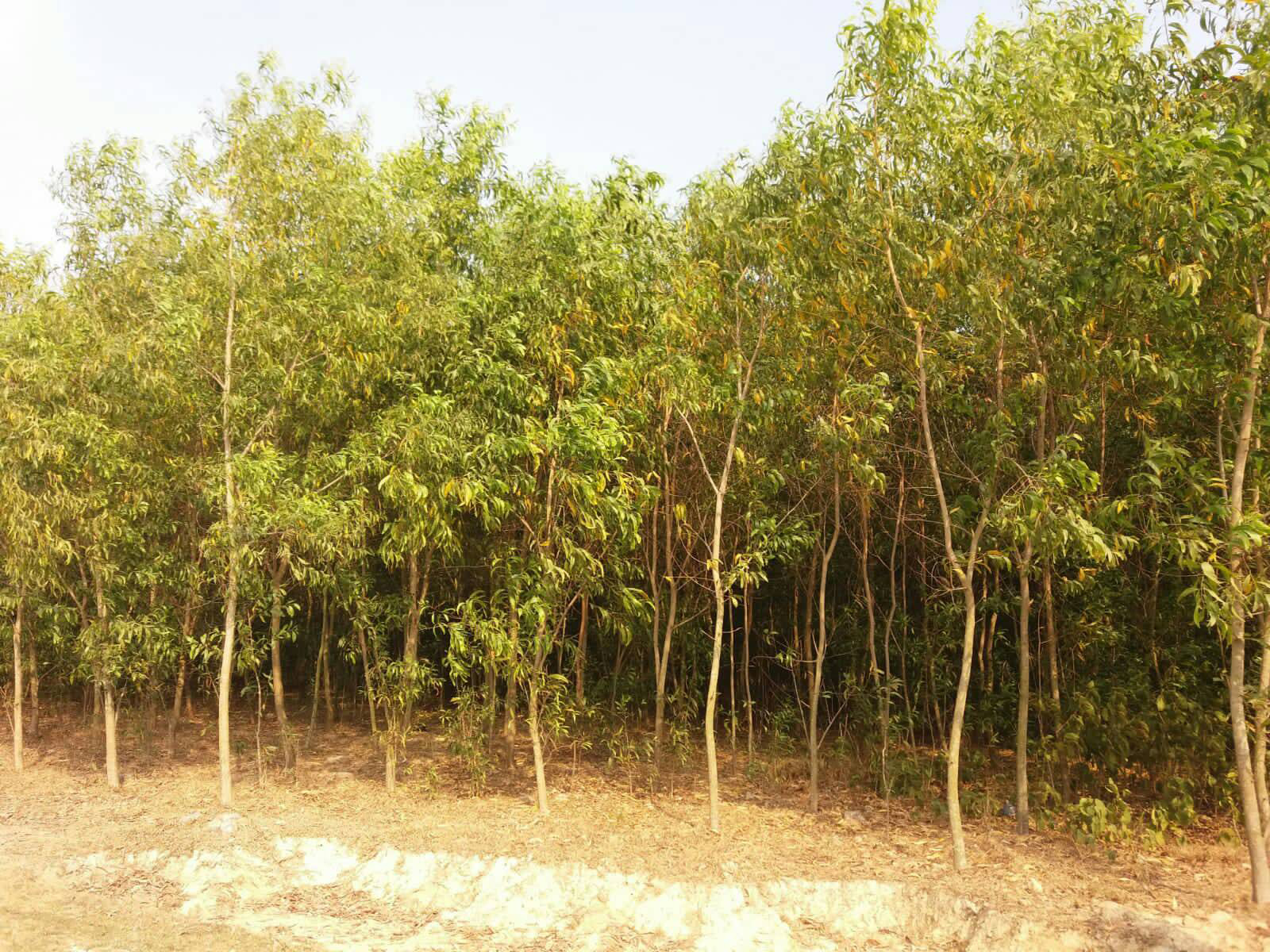 By Md Aynal Haque
RAJSHAHI, May 25, 2022 (BSS) - A project "Environment Protection through Social Forestry in the Rajshahi Barind Tract Region" provides assistance to around 4,150 people for their capacity building and making them adapt to climate change along with biodiversity protection.
Apart from this, 3,250 households of ethnic minorities and other less-income groups are making earnings through participation in forestry activities and different income-generating ventures.
Department of Social Forestry (DSF) has been implementing the five-year project in 32 upazilas of Rajshahi, Naogaon, Chapainawabganj and Natore districts since November, 2020 last.

Rafiquzzaman Shah, Divisional Forest Officer (DFO), told BSS that the main thrust of the project is to conserve and improve biodiversity in Rajshahi barind area through social afforestation.

The Taka 35.13-crore project has provision of improving the eco-friendly natural tourist spot of Altadighi National Park at Dhamoirhat Upazila in Naogaon district.
Various other infrastructures, including establishing observation tower, seating bench, road, parking area, concrete guide map, footpath, toilet and water supply will be constructed centering the park.
It also has a provision of distributing around six lakh saplings of fruit, forest and herbal trees among poor community people for transplantation free of cost so that they can meet their demands of nutrition and fuel.
Shah said they will generate 600-kilometer strip forest on a participatory basis, 100-hectare woodlot garden and 50-hectare garden with saplings of endangered, and long-life tree species during the project period until June 2025.
They will also transplant 40,000 saplings of domestic and ornamental plant species, three lakh palm trees, 5,000 wood-plants, he said.
Role of the palm tree is very important to reduce the rate of lightning that claims the lives of both people and domestic animals every year.
Herbal orchard will be generated with around 1,250 saplings of medicinal plants, Shah said.
Enrichment plantation will be made on 20 hectares of land for development of natural shal forest along with establishing two arboretums with extinct species of trees and generation of herbal orchards with medicinal plants, he said.
Footpaths and other essential infrastructures along with seating arrangements will be constructed on the embankments and adjacent areas of Sonadighi and Dibor Dighi to make those attractive to the visitors and tourists.
On behalf of the project, beneficiary and community people will be imparted training on orchard creation and its management, environment conservation, adverse impact of climate change along with its adaptation and mitigation, eco-friendly eco-tourism management and wildlife conservation.
Jahangir Khan, Coordinator of Integrated Water Resource Management (IWRM) Project, said there is no alternative to planting more trees to protect the ecological balance of the region along with halting the abnormal decline of underground water.
He hoped that a significant number of small and marginal farmers will attain economic emancipation through the participatory social afforestation programme.
He said proper conservation of forest and its resources is very important for fighting climate change, ensuring nutritional demands coupled with food security, ecological balance and biodiversity in Rajshahi region including its dried Barind tract.
Promotion of adequate trees, including fruit, timber and herbs is also vital for maintaining a solid ecological structure.
DASCOH Foundation has been implementing the IWRM project in drought-affected 39 Union Parishads and three Pourasavas in Rajshahi, Chapainawabganj and Naogaon districts supported by Switzerland with the main thrust of boosting crop production using surface water since 2015.

Khan mentioned that the marginalized farmers, including ethnic minority ones, are seen engaged in social afforestation taking advantage of the government initiatives.