3 drug peddlers held with heroin in Rajshahi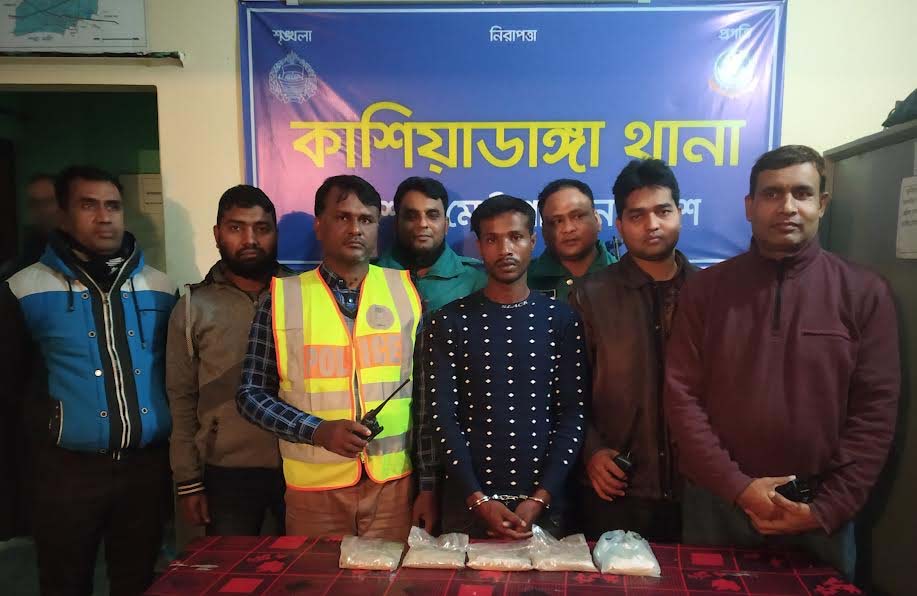 RAJSHAHI, Jan 26, 2022 (BSS)- Police in two separate anti-crime drives arrested three alleged drug-peddlers, including two women, with 1.15 kilograms of heroin in the district last night.
The arrested persons were identified as Monwara Begum, 52, and her daughter Mukti Parveen, 21, and Mithu Rana, 27.
On a tip-off, a detective police team conducted a raid in their house at Shreemontapur area under Godagari upazila of the district and arrested the mother and daughter and recovered 715 grams of heroin after searching the house around 7.30 pm.
Another team of Rajshahi Metropolitan Police arrested Mithu Rana at Raipara area under Kasiadanga Police Station in the city with 500 grams of heroin red-handed at 10.30 pm.
Two separate cases were recorded with respective police stations in these connections and the arrested persons with the seized contraband goods were sent to court this morning.