Pharmaceutical factory penalized in Rangpur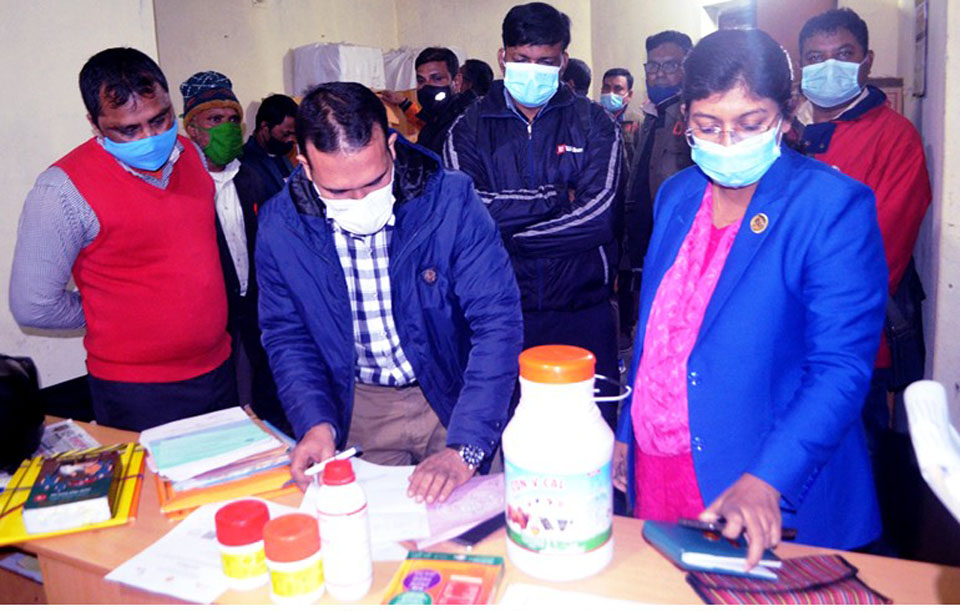 RANGPUR, Jan 26, 2022 (BSS) - A mobile court initiated by the Detective
Branch (DB) of Rangpur Metropolitan Police (RpMP) penalyzed a pharmaceutical
factory Taka 10,000 for manufacturing medicines violating related laws here
on Tuesday evening.
On a tip off, the mobile court led by Executive Magistrate Maliha Khanom
with Inspector Mostafizur Rahman and other officials of DB police and Drug
Administration conducted a raid at 'Confident Agro Vet' pharmaceutical
factory in Satgara Mistripara area of the metropolis.
The mobile court checked documents of the medicine producing factory and
found no drug license and no masks and gloves and aprons of workers and raw
materials were preserved not following the related rules.
"Huge nutrient foods and medicines like Rumicon, Com V Cal, Con Zinc,
Freti Cal, Hepacon, Ferti Care, Utro Con and Con Zyme and other materials
worth about Taka 10 lakh were also seized from the factory during the raid.
The mobile court fined the owner of 'Confident Agro Vet' pharmaceutical
factory Taka 10,000 under sections 18 (ka) and 18 (ga) of the Drugs Act, 1940
for the offenses.
The court also ordered owners of the factory to stop production of
medicines until rectification of the irregularities and mistakes.
Assistant Director at Rangpur Office of the Drug Administration Tauhidul
Islam, Sub-inspectors Babul Islam, Golam Morshed, Taslim Uddin Ahmed,
Chhaiyum Talukder, Sabin Chandra Mahato and IH Laku Sarker of the DB Police
were present.