Covid-19 positivity jumps to 16.17pc in Rangpur Sunday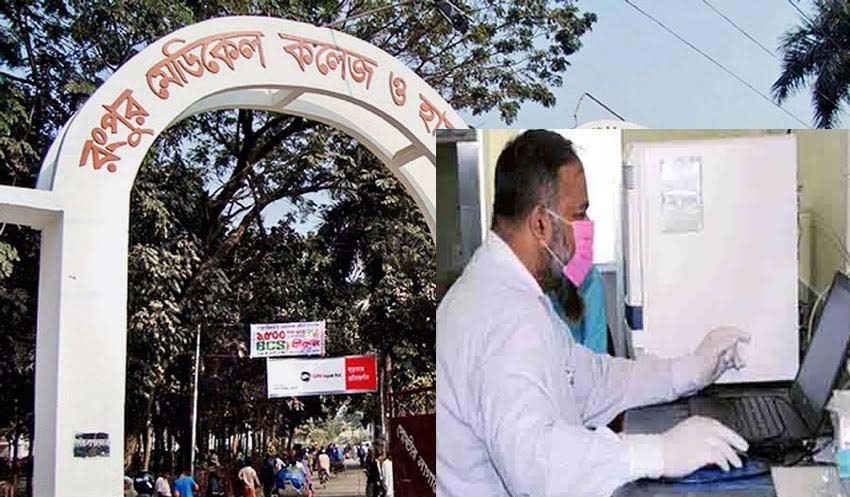 RANGPUR, Jan 16, 2022 (BSS) - The daily Covid-19 positivity rate jumped to
16.17 percent in Rangpur division where 27 fresh cases were reported after
testing 167 new samples on Sunday.
Health officials said the pandemic situation continued to improve during
the last four months in the division, but the daily passivity rate marked a
rising trend deteriorating the situation in recent days.
Earlier, the daily Covid-19 positivity rates were 11.31 percent on
Saturday, 8.11 percent on Friday, 13.66 percent on Thursday, 10.84 percent on
Wednesday, 4.11 percent on Tuesday and 13.50 percent on Sunday last in the
division.
Among the 27 new patients, 12 were reported positive after testing 73
samples at the Covid-19 Laboratory at Rangpur Medical College (RpMC) at 16.44
percent positivity rate today.
"The 12 new patients include 10 from Rangpur and one each from Kurigram
and Nilphamari districts," Principal of RpMC Professor Dr Bimal Chandra Roy
said this evening.
On the other hand, 15 new patients were reported positive after testing 94
samples at the Covid-19 Laboratory at M Abdur Rahim Medical College (MARMC)
in Dinajpur at 15.96 percent positivity rate today.
"The 15 new patients include 14 from Dinajpur and one from Nilphamari
districts," said Principal of MARMC Professor Dr Syed Nazir Hossain.
Talking to BSS, Divisional Director (Health) Dr Abu Md Zakirul Islam said
the total number of Covid-19 patients rose to 55,961 as 27 new positive cases
were reported today from across the division.
he district-wise break up of total 55,961 patients include 12,637 of
Rangpur, 3,838 Panchagarh, 4,471 of Nilphamari, 2,777 of Lalmonirhat, 4,654
of Kurigram, 7,713 of Thakurgaon, 14,981 of Dinajpur and 4,890 of Gaibandha
in the division.