One held with 780gm heroin in Rajshahi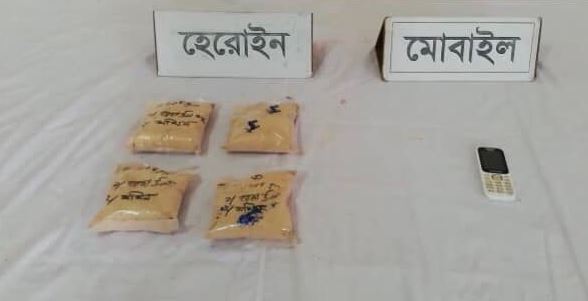 RAJSHAHI, Jan 15, 2022 (BSS) - Rapid Action Battalion (RAB) in an anti-
crime drive arrested an alleged drug peddler with 780 grams of heroin from
Godagari upazila of the district this noon.
RAB sources said the arrested person was identified as Saidul Islam, 20,
son of Muhammad Jahadu of Kansat Joharpur under Shibganj Upazila of
Chapainawabganj district.
On a tip-off, a team of the elite force conducted a raid in Godagarfi
crossing area at around 12.50 noon and arrested Saidul Islam with the heroin,
the RAB sources added.
Later, the arrested person along with the seized heroin was handed over to
the police this evening.
A case was recorded with Godagari Police Station in this connection.