Bicycle distributed among 333 village police members in Magura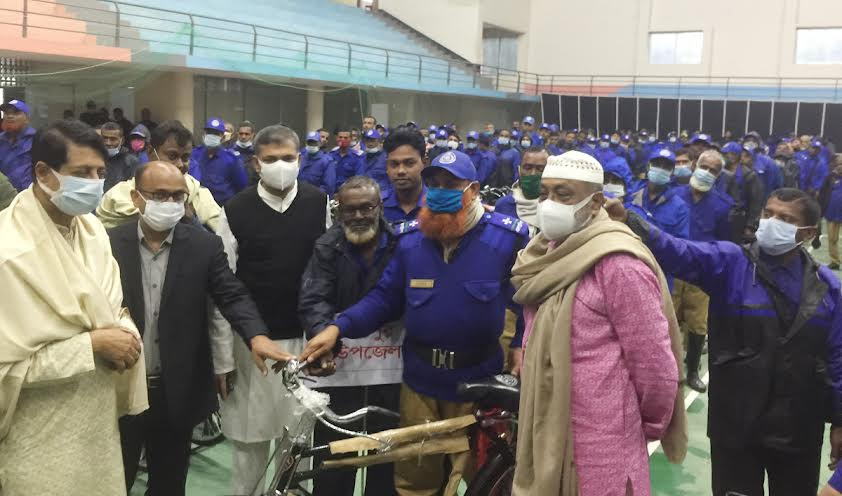 MAGURA, Dec 6, 2021 (BSS) - Around 333 village police members in 36 unions of the district have received bicycles free of cost funded by the Ministry of Local Government, Rural Development and Cooperatives (LGRD).
Lawmaker Advocate Saifuzzaman Shikhor handed over the bicycle as the chief guest at a function held at Sheikh Kamal indoor stadium here this afternoon under the management of the district administration. Deputy Commissioner (DC) Dr. Ashraful Alam presided over the ceremony.
The chief guest said the role of village police is very important in implementing various government programs including maintaining law and order in rural areas. Especially in the Union Parishad, they work day and night to collect other information including birth, death, child marriage and assists the police department with various information.
Zilla Parishad Chairman Pankaj Kundu, Local Government Deputy Director Afaz Uddin, Sadar Upazila Parishad Chairman Abu Nasir Bablu, Municipal Mayor Khurshid Haider Tutul, among others, spoke on the occasion.
According to district administration sources, the bicycles were purchased at a cost of Taka 25 lakh 97 thousand by the local government department under the management of the district administration.