Around 3-lakh Faridpur babies to get vitamin A capsule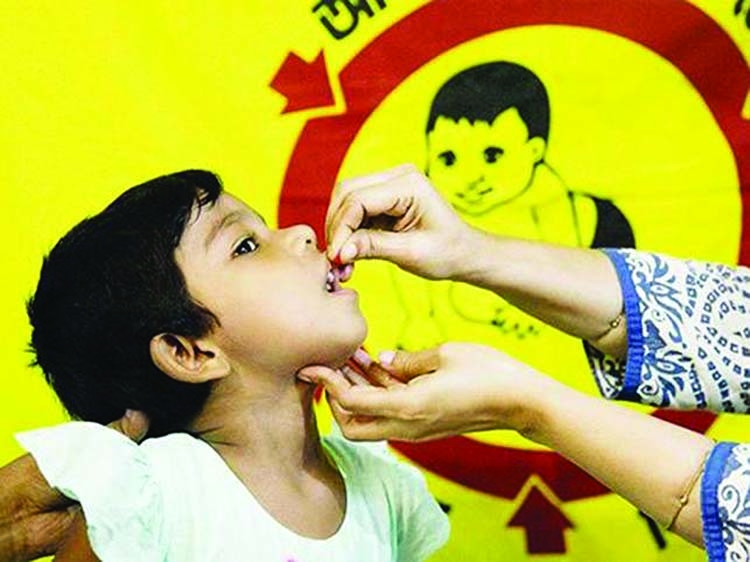 FARIDPUR, Dec 6, 2021 (BSS) - Around 3 lakh babies will be fed vitamin 'A'
capsule during the National Vitamin 'A' Plus Campaign-2021 scheduled to be
held at December 11-14 in the district.
A total of 2,95,181 babies aged between 6 to 59 months will be administered
vitamin -A Plus capsule, Civil Surgeon Dr Siddikur Rahman told a press
conference held at Faridpur General Hospital on Sunday.
The campaign will be conducted under the auspices of Public Health and
Nutrition, Institute of National Nutrition Service under the Ministry of
Health and Family Planning with assistance of UNICEF.
One lakh babies aged between 6-11 months will be fed blue color capsule
while two-lakh children aged between 12-59 months will be fed red color
capsule.
The programme will be conducted in 1991 centres in the district.
A total of 947 field level health workers and 3,982 volunteers will be
deputed for administering the capsules properly.
Dr Rahman humbly urged all concerned to make the campaign successful in
the district.
District Senior Information Officer Shamima Nasrin and Faridpur Press Club
Secretary Moshiur Rahman Khokon, among others, were present at the press
conference.