Concerted efforts to end repression against women stressed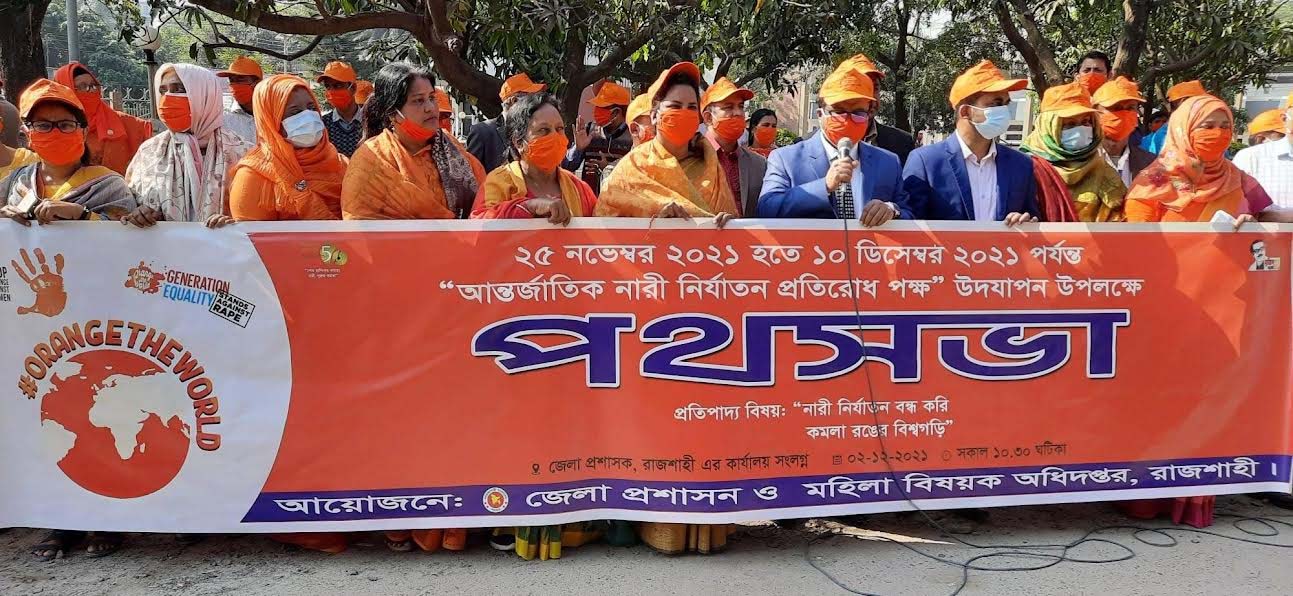 RAJSHAHI, Dec 2, 2021 (BSS)- Concerted efforts of all government and non-
government organisations concerned can be the best ways of combating violence
and repression against women.
Apart from this, forging social resistance and movement to end violence
against women and children has become crucial for facilitating them to make
themselves worthy citizens.
Government officials and development activists came up with the observation
while addressing a rally at the collectorate office premises today.
District Administration and the Department of Women Affairs jointly
organised the rally to mark the observance of 'Prevention of Repression and
Violence against Women and Children Fortnight-2021'.
Deputy Commissioner Abdul Jalil, Additional Deputy Commissioner Shariful
Haque, local unit chairman of Jatiya Mohila Sangstha Morjina Parveen and
Deputy Director of the Department of Women Affairs Shobnam Shirin addressed
the rally.
The discussants viewed that all of us should raise our voices and work
together to address the social problem collectively as only the government or
any other single organisation cannot bring any positive result in this
regard.
Abdul Jalil called for strengthening legal assistance and effective
enforcement of laws regarding women repression to eliminate the violence
against women.
"We should create a congenial atmosphere for women in all spheres so that
they are ensured equal rights," he added.