Prime accused of sensational Sohel murder held in Dinajpur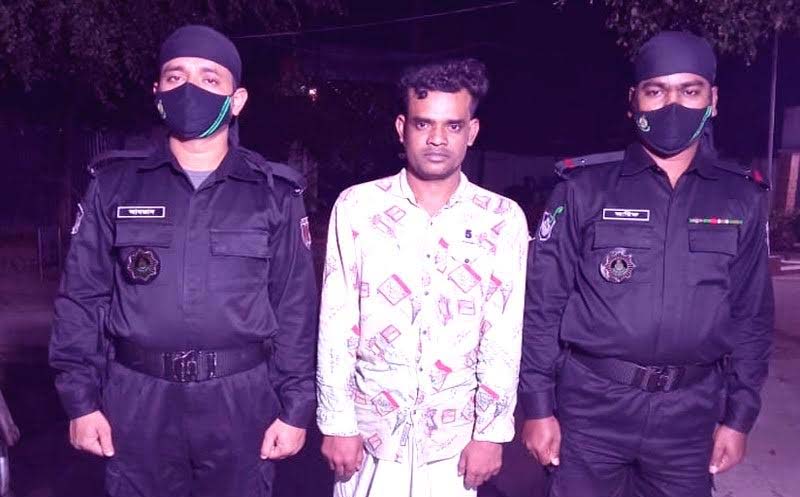 RANGPUR, Nov 30, 2021 (BSS) - A joint team of RAB-4 and Crime Prevention Company (CPC)-1, Dinajpur of RAB-13 arrested prime accused in the sensational Sohel murder case of Savar Model police station from Birampur upazila in Dinajpur last night.
"Following previous enmity, some miscreants tactfully took Sohel Hossain, 30, from his house in Savar municipality, stabbed him with sharp weapons repeatedly and left him in injured conditions at Delta Mour area at night on November 20 last," said a press release.
The victim in critical conditions was rushed to nearby Enam Medical College Hospital where the attending physician declared him dead.
"Later, the victim's father filed a case against the killers with Savar Model police station in this connection," the release said.
The accused persons went into hiding soon after the brutal killing of Sohel Hossain.
The RAB-4 enforced intelligence activities following huge news coverage in the print and electronic media on sensational murder of Sohel and started a shadow investigation into the case to nab the criminals.
Gathering intelligence information, the elite force detected the location of the absconding prime accused at Birampur upazila area in Dinajpur district.
"Accordingly, the joint team of RAB-4 and CPC-1 at Dinajpur Camp of RAB-13 conducted a combing operation in the Birampur area and arrested the prime accused last night," the release said.
The arrested person is Md. Manik Mollah, 33, of Rajbari district.
During primary interrogation, the arrested person admitted his direct involvement in murdering Sohel following previous enmity and narrated the whole episode of the sensational murder.
"We are continuing hectic efforts to nab the other absconding culprits involved with the sensational murder of the victim," the release said, adding that the arrested person was handed over to Savar Model police station.