Youth confesses over provocative post on Facebook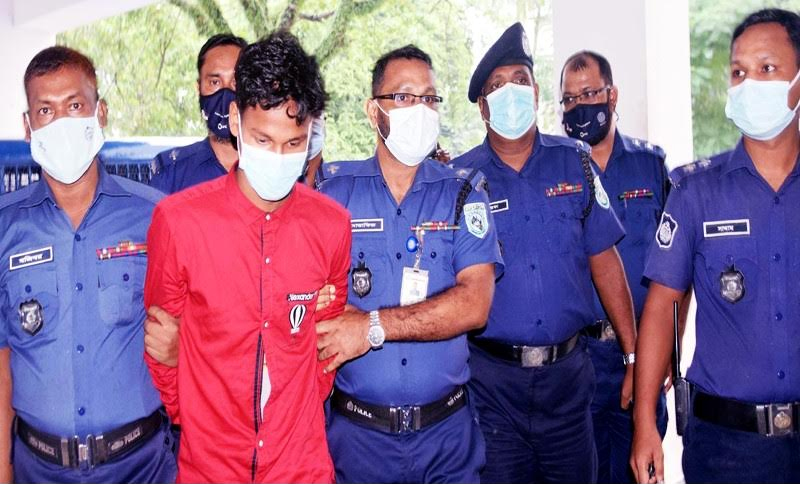 RANGPUR, Oct 19, 2021 (BSS) – Arrested youth Paritosh Sarkar, of
village Majhipara in Pirganj upazila of Rangpur, gave confessional
statement before a court here this evening over his involvement in
making provocative post hurting sentiment of Islam on Facebook.
Talking to reporters, Court Inspector Md Golam Mostafa said accused
youth Paritosh gave a statement, under section 164 of the Code of
Criminal Procedure, in the court admitting his involvement in making
the provocative post on Facebook.
.
"Paritosh gave his confessional statement when Pirganj Thana police
produced him before the Pirganj Cognizance Court of Senior Judicial
Magistrate Md Fazle Elahi on Tuesday evening," the Court Inspector
said.
Earlier, Rangpur district police arrested Paritosh from Panchbibi
upazila in Joypurhat district on Monday night on charges of making
provocative post on social media.
Paritosh was shown arrested in a case, filed under the Digital Security Act.
The Court Inspector said although Paritosh was firstly claimed an adolescent,
but police proved that he is a youth of 19 years old. The court sent him to
jail after the hearing.
Talking to BSS at 9:30 pm tonight, Officer-in-Charge (OC) of Pirganj
Thana Saresh Chandra said 41 more accused were produced before
the court today in another case of violence, arson attacks and looting
of properties of Hindu community.
After the hearing, the judge sent 38 people to jail. The other three
juvenile accused have not been heard yet.
On October 1, extremists attacked, vandalised and set fire to houses and
looted properties of the Hindu community people in village Majhipara of
Pirganj upazila following the provocative post of Paritosh on Facebook.
Police filed two separate cases with Pirganj police station in thic connection.