Rangpur records 4.56pc Covid-19 positivity rate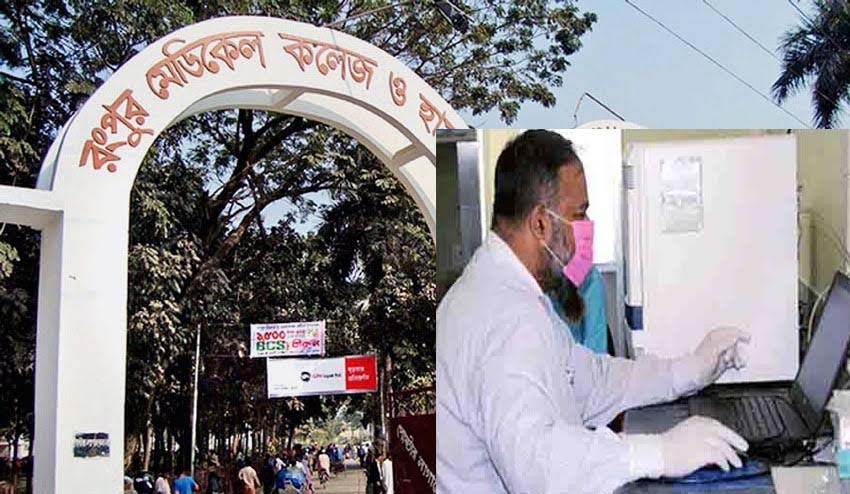 RANGPUR, Sept 20, 2021 (BSS) - Rangpur division recorded 4.56 percent
Covid-19 positivity rate as 17 fresh cases were reported today after testing
373 new samples at two laboratories in the division.
"The Covid-19 situation is improving constantly in the last one and a half
months in all eight districts of the division," Focal Person of Covid-19 and
Assistant Director (Health) for Rangpur division Dr ZA Siddiqui said.
Earlier, the daily positivity rates were 7.06 percent on Sunday, 5.14
percent on Saturday, 7.39 percent on Friday, 3.36 percent on Thursday, 6.29
percent on Wednesday and 6.01 percent on Tuesday last in the division.
Among the 17 new patients, 10 were reported positive after diagnosing 185
new samples at Rangpur Medical College (RpMC) Covid-19 Laboratory in Rangpur
city at the highest ever daily positivity rate of 5.41 percent today.
"The 10 new Covid-19 infected patients include five from Rangpur, two each
from Kurigram and Gaibandha and one from Lalmonirhat districts," Acting
Principal of RpMC Professor Dr Md Mahfuzer Rahman told BSS at 5:30 pm.
On the other hand, seven new patients were reported after diagnosing 188
samples at M Abdur Rahim Medical College (MARMC) Covid-19 Laboratory in
Dinajpur at the daily positivity rate of 3.72 percent today.
"The seven new Covid-19 infected patients include five from Dinajpur and
one each from Thakurgaon and Panchagarh districts," Principal of MARMC Prof
Dr Syed Nazir Hossain said.
Talking to BSS, Divisional Director (Health) Dr Md Motaharul Islam said
the number of Covid-19 patients rose to 54,642 as 17 new positive cases were
reported today from across the division.
"The district-wise break-up of the total 54,642 patients now stands at
12,340 in Rangpur, 3,711 in Panchagarh, 4,381 in Nilphamari, 2,723 in
Lalmonirhat, 4,616 in Kurigram, 7,457 in Thakurgaon, 14,578 in Dinajpur and
4,836 in Gaibandha of the division," he added.