Fishermen get sewing machines, rickshaw-van in Cumilla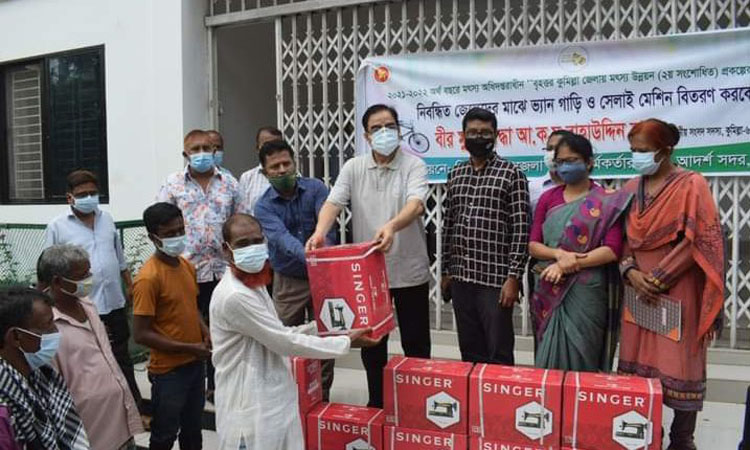 CUMILLA, Sept, 6, 2021 (BSS) - Sewing machines, rickshaw-van and other
necessary equipment were distributed to 50 fishermen in Sadar upazila of the
district today at the initiative of the Greater Cumilla District Fisheries
Development Project.
Sadar Upazila Fisheries Office organized the distribution program at
Munsefbari here this morning.
Freedom Fighter and Metropolitan Awami League President AKM Bahauddin Bahar
MP, from Cumilla Sadar, distributed those among the fishermen as the chief
guest.
Sadar Upazila Parishad Chairman Advocate Aminul Islam Tutul, District
Fisheries Officer Sharif Uddin, Upazila Nirbahi Officer (UNO) Zakia Afrin,
Sadar Upazila Senior Fisheries Officer Md. Murad Hossain Pramanik, UP
Chairman Abul Kalam Azad and other officials of the fisheries department were
present on the occasion.
A total of 27 rickshaw-van, 33 sets of sewing machines and other equipment
were provided among the fishermen.