RU students launch COVID-19 campaign in northwest region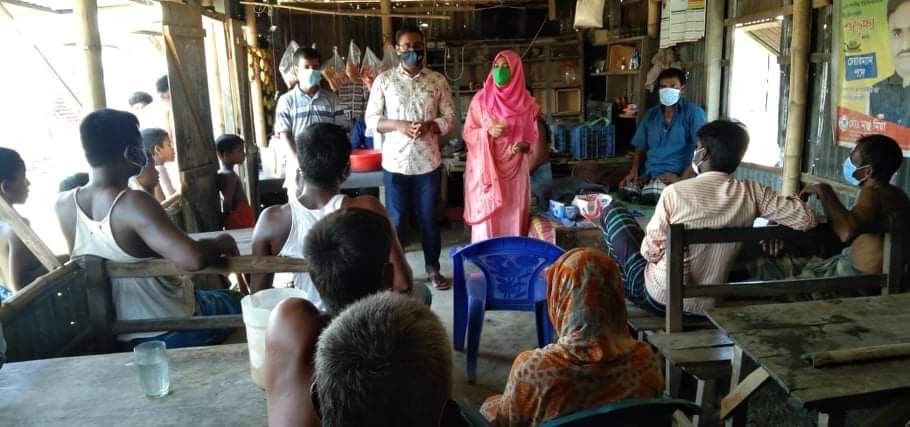 RAJSHAHI, Sept 5, 2021 (BSS) – Rajshahi University (RU) students have started a week-long awareness campaign against Covid-19 pandemic in the country's northwest region voluntarily.
A group of around 80 students from various disciplines of the university launched the awareness campaign to make people conscious about the global pandemic.
The campaign continues in different villages of all 16 districts in Rajshahi and Rangpur divisions under the banner of North Bengal COVID 19 Youth Forum of RU disseminating COVID-19 awareness messages since Saturday last.
Salient features of the campaign are to disseminate messages of social distancing, avoiding crowds, washing hands for at least 20 seconds, wearing masks, registering and receiving vaccines, maintaining hygiene etc.
Bangladesh Betar, Rajshahi and UNICEF are extending support to the students to inspire them to do volunteer work for limiting the virus spread.
The youth volunteers are seen interacting with community people in the under-served and hard-to-reach areas and collecting community feedback to share with local administration and stakeholders.

They are also distributing masks and soaps among several disadvantaged groups, including marginalized communities and ethnic minority people.
As a whole, students will also continue Covid-19 awareness campaign through social media platforms.
Earlier on Friday, some RU teachers and UNICEF officials held a virtual meeting discussing and devising ways and means on how to make the awareness campaign a total success.
Professor Pradip Kumar Panday of the Department of Mass Communication and Journalism and his department colleagues Associate Professor Naziat Hossain Chowdhury and Assistant Professor Mamun Abdul Kaioum and UNICEF Communication for Development Officer Monjur Ahmed addressed the meeting as focal persons.
All the 80 volunteer students also joined the meeting expressing their commitment to doing the work successfully.