Flood situation improve in Gaibandha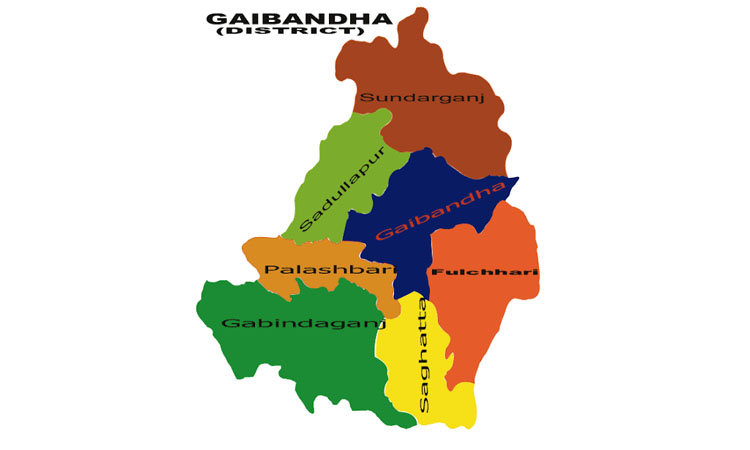 GAIBANDHA, Sep 04, 2021 (BSS) - Flood situation in chars and river bank areas of the western side of the river Brahmaputra started to improve from yesterday as the water level of the river decreased in last 24 hours ending at 9am on Saturday.
ATM Rezaul Karim, sub divisional engineer (SDE) of Bangladesh Water Development Board (BWDB) here said water level of the river Brahmaputra decreased by 4cm during the period while the river was flowing 48 cm above its danger mark at Fulchhari point of the district.
The chars located on the eastern sides of the river and river bank areas on the western sides of Sundarganj, Sadar, Fulchhari and Shaghata upazilas of the district were flooded as the river was flowing above its danger level in the last few days, he said.
The sufferings of the char dwellers and river bank areas on the western sides of the river were immense as their houses and roads went inundated by flood water, he added.
The union parishad chairmen of a number of flood affected unions said the flood victims faced acute crisis of pure drinking water as the tube wells went under flood water.
With the fall of water level in the river, the flood situation started to improve in chars and riverbank areas the SDE said, adding that the flood situation would improve more in the upazilas in next few days if there is no rainfall in the coming days.
On the other hand, the water level of the river Ghagot blowing through the main land of the district was steady as no rise or fall of the water level was noticed in last 24 hours, the SDE said.
As the water level of the river was stable, the river might register fall in the next few days, he mentioned.
Talking to BSS, deputy commissioner (DC) Abdul Matin said the district administration sanctioned 80 tonnes of rice and Taka two lakh among the flood affected people of four upazilas in the district so far.
In reply to a query, the DC said he had visited a number of flood affected areas including chars of the upazilas in last few days and distributed food and cash money to the flood and erosion victims to mitigate their sufferings.