Lowest corona infection rates continue in Ctg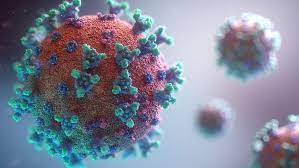 CHATTOGRAM, Sept 3, 2021 (BSS) – The lowest figure of corona virus infection rate has been continued in recent days in Chattogram district. The infection rate of coronavirus in the district has come down to below 10 percent.
A total of 140 more people have tested positive for Covid-19 in the district. The infection rate is 9.71 percent
This is the lowest infection rate in a single day in last three month.
The number of COVID-19 cases raised to 99,766 as 140 more people were reported Covid-19 positive after testing 1042 samples in the district.
The number of coronavirus (COVID-19) recovery cases reached the 73,127 mark in Chattogram district with the recovery of 552 more patients on Thursday ," Dr Rabbi said, adding that the percentage of recovery rate stands at 72.85.
The death toll from the virus reached 1,239 after two fatalities was reported in the district, said Dr Sheikh Fazle Rabbi, civil surgeon of Chattogram.
A total of 3,295 infected patients are now undergoing treatment at designated hospitals here, the health official mentioned.