2 touchstone statues recovered in Bholahat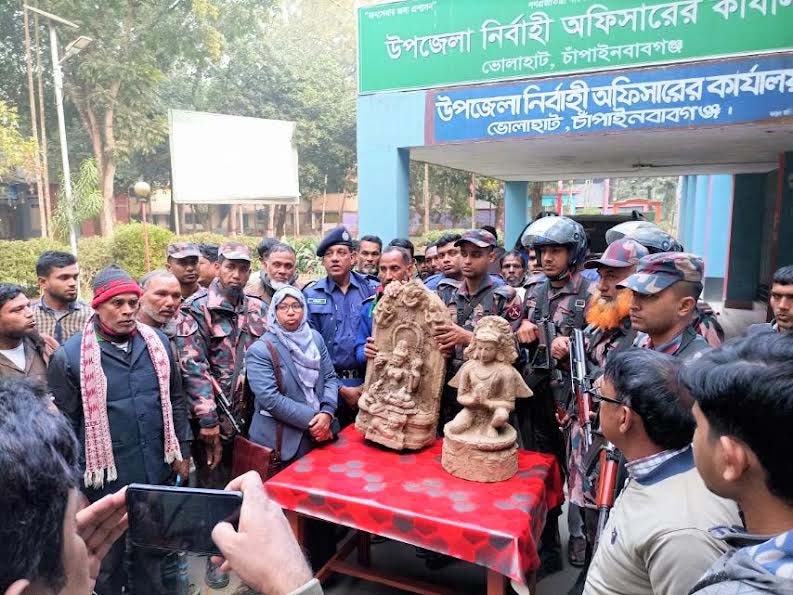 CHAPAINAWABGANJ, Jan 24, 2023 (BSS) - A task force recovered two touchstone
statues from Bholahat in the district yesterday afternoon.
Border Guard Bangladesh (BGB) sources said, a taskforce comprising Bholahat
upazila nirbahi officer, BGB members, Daldali UP chairman and Bholahat police
conducted a raid in Puratan Boraipara Amridaing area under Daldali union in
Bholahat upazila in the district at around 3 pm and recovered an idol of
Parbati (Durga) weighing 82.400 kg and an another statue weighing 69.500 kg
worth about Taka 1.51crore.
Later, the statues were deposited with the government treasury to be
transferred to the Regional Archaeology Department, the sources added.