European stock markets open higher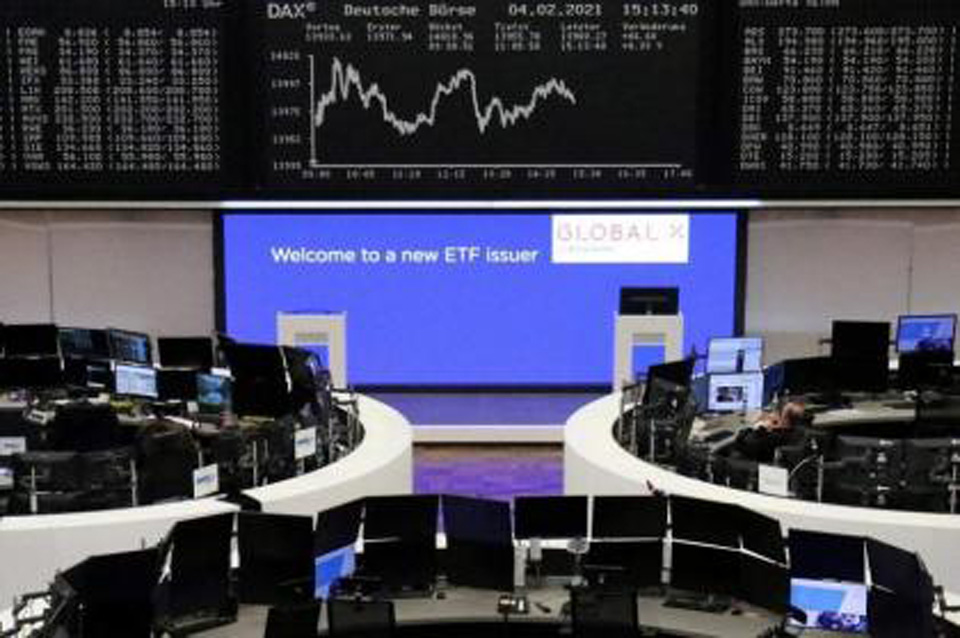 LONDON, July 5, 2022 (BSS/AFP) - European stock markets advanced in opening
deals on Tuesday after earlier gains in Asia.
London's benchmark FTSE 100 index rose 0.1 percent to 7,240.85 points
compared with the closing level on Monday.
In the eurozone, Frankfurt's DAX won 0.5 percent to 12,838.64 points and the
Paris CAC 40 added 0.2 percent to 5,964.92.
Asian indices also rose Tuesday on growing speculation US President Joe Biden
is about to roll back some of the Trump-era tariffs on Chinese goods as he
looks for ways to rein in inflation, though sentiment remains at a premium
owing to fears of a recession.