RMP launches its blood bank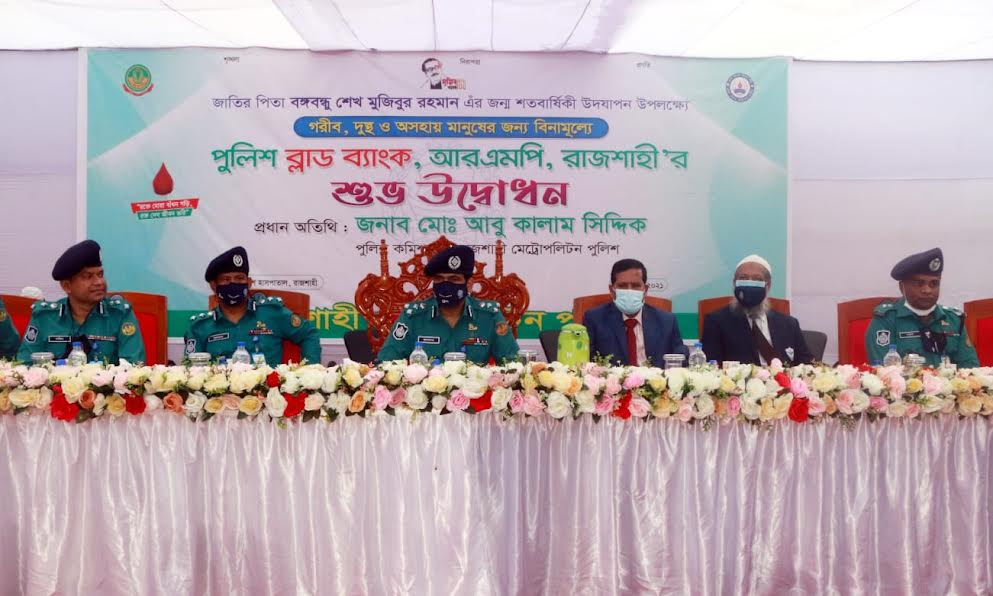 RAJSHAHI, Dec 6, 2021 (BSS) - Rajshahi Metropolitan Police (RMP) has
launched a blood bank here today aimed at meeting the emergency needs of its
people.
The blood bank titled "Police Blood Bank, RMP, has been introduced at
the divisional police hospital as part of observance of the birth centenary
of Father of the Nation Bangabandhu Sheikh Mujibur Rahman.
RMP Commissioner Abu Kalam Siddiqui addressed the opening ceremony as
chief guest while Principal of Rajshahi Medical College Prof Nawshad Ali and
Associate Professor and Head of the department of Transfusion Medicine Dr
Mahbub-Ul-Alam spoke as special guests with RMP Additional Commissioner
Suzayet Islam in the chair.
Kalam Siddiqui told the meeting that police and non-police members of
RMP and other police institutions here face trouble when they need blood in
emergency times. Taking the issue into special consideration the blood bank
has been launched.
In addition to the police people, distressed and other needy people can
avail the privileges of the blood bank on their emergency time, he added.