Tokyo stocks open higher on US rallies, yen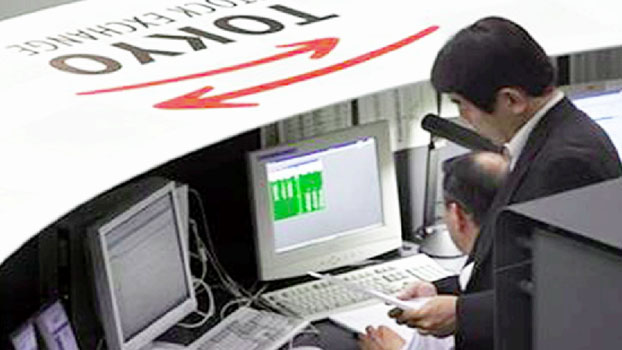 TOKYO, Jan 24, 2023 (BSS/AFP) - Tokyo stocks opened higher on Tuesday as investors took heart from rallies on Wall Street and a cheaper yen against the dollar.
The benchmark Nikkei 225 index was up 1.10 percent, or 297.20 points, at 27,203.24 in early trade, while the broader Topix index added 0.84 percent, or 16.41 points, to 1,961.79.
The dollar fetched 130.60 yen, against 130.66 yen in New York and 129.70 yen in Tokyo late Monday.
US stocks ended higher overnight for a second straight session ahead of major earnings reports this week and due to expectations that the Federal Reserve will moderate its aggressive anti-inflation posture.
Japanese trading will likely be "led by purchases, with investors encouraged by rallies in US stocks and a weaker yen", Mizuho Securities said.
Advances "in core global bond yields has been one factor weighing on the yen", with investors buying back bonds after the Bank of Japan's lack of policy action last week, said National Australia Bank strategist Rodrigo Catril.
Sony Group was up 1.14 percent at 11,580 yen, SoftBank Group was up 1.64 percent at 6,082 yen, and Toyota was up 0.58 percent at 1,900 yen.
Honda was up 0.74 percent at 3,116 yen and battery maker GS Yuasa rallied 4.10 percent to 2,262 yen after the companies announced they will set up a joint venture aimed at developing cutting-edge lithium-ion batteries this year.