Farmers in Panchagarh happy getting high yield of jute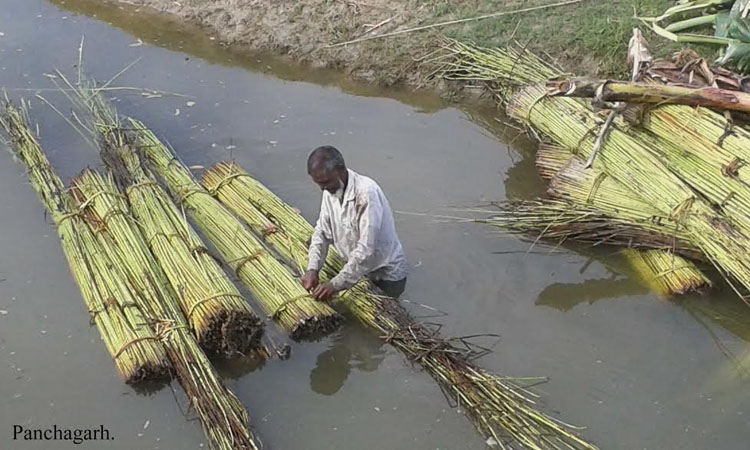 Panchagarh, July 15, 2021- (BSS) - Farmers in the district are happy as they are getting excellent yield due to availability of agri-inputs.
Sources at Department of Agricultural Extension (DAE) said farmers in the district have cultivated jute on 8,285 hectares of land with the production target of 19,500 tonnes.
The newly-harvested jute will be appeared in the local markets within a few days.
Last year, the farmers got Taka 3,000 to 4,000 selling per mound of jute.
Deputy Director of DAE Md Mizanur Rahman told BSS that they had provided training to the farmers on modern-cultivating methods to boost production of jute.
"The farmers also got jute seeds and fertilizers from the DAE at free of cost.