Mustard fields wear eye catching looks in Gaibandha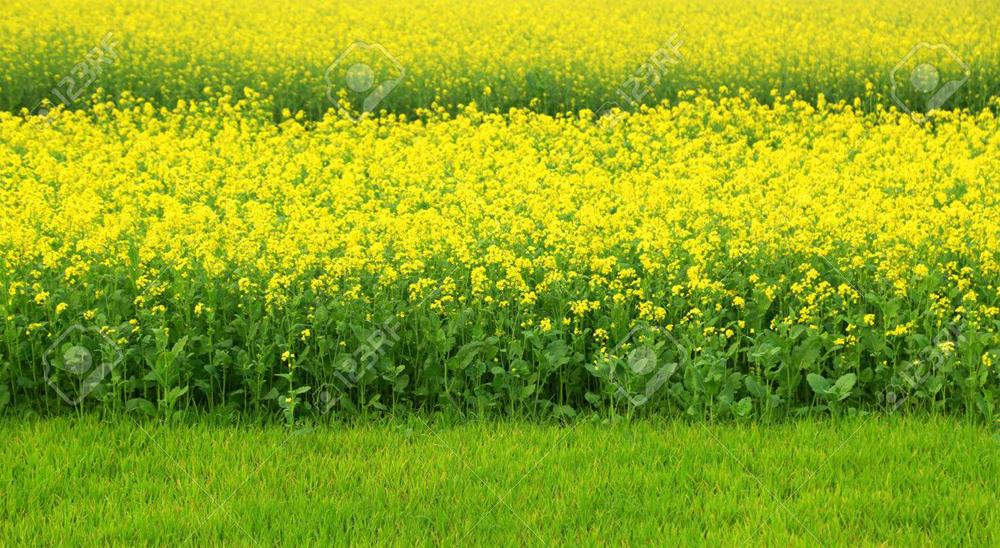 GAIBANDHA, JAN 11, 2022 (BSS) - Mustard fields, which are now in full bloom in the vast tracts of land in the district, have already worn eye catching yellow looks to all with an expectation of bumper production against the crop.
According to sources the cultivation of mustard has gained much popularity to the farmers of the district in recent years for getting desired production and fair prices of the crop.
Department of Agriculture Extension (DAE) Office sources said a total of 9460 hectares of land of all the seven upazilas of the district were brought under the mustard farming during the current season.
Of the total, some 855 hectares of land were cultivated in Sadar Upazila, 1250 in Sadullapur Upazila, 850 in Palashbari Upazila, 4150 in Gobindaganj Upazila, 1330 in Sundarganj Upazila, 735in Saghata Upazila and 290in Fulchhari Upazila in the district.
Now, the farmers are so much busy to nurture the mustard field as per the directions of the field level sub assistant agriculture officials to get desired production against the crop.
Sub assistant agriculture officer who worked in field level said the farmers of the district had been showing more interest in cultivating mustard in recent years after getting repeated bumper production and better prices of the Robi crop.
District Training officer of DAE Dr. Rezaul Islam said favorable climatic condition, proper distribution of high quality seed, timely supply of fertilizers and other agri inputs to the growers and less pest attacks in the field are the reasons behind the expectation.
Meanwhile, the commercial banks including Rajshahi Krishi Unnayan Bank also disbursed soft loan to the growers during the season to boost production of the crop, bank sources said.
Talking to the BSS deputy director of DAE Md. Belal Uddin said the lands owned by marginal farmers were also brought under this cultivation this year to help them earn economic benefit from the crop.
If anybody visited the mustard field at this moment, he or she would be pleased to see it undoubtedly as the field had already worn eye catching look side by side with enhancing the beauty of the nature, he also added.